Haven of well-being
Furnished entirely to meet your expectations, the bathroom is now a favourite place to be and a haven of well-being. Here, it's all about what you really want, with every convenient detail individually tailored to you personally. Clever lighting ideas make glare-free statements. Featured as standard, fully extending drawers always show you where everything is. Elements, like mobile containers and fully integrated laundry collectors, impress with practicality in everyday use. Design a room for yourself and your family that speaks to your emotions and invites you to cast everyday routine aside. Welcome to your "Home Spa"!
1. CLASSIC
It's all about variety: whether high-gloss white, toffee wood texture or stainless steel coloured metal finish – our Classic range features 27 front decors, 21 handles and TipOn for planning furniture without handles. Look forward to bathroom furniture, washstands and accessories in brand-name quality. Incidentally: Classic Vario gives you made-to-measure planning flexibility – with furniture and washstands that fit seamlessly into the room's architecture.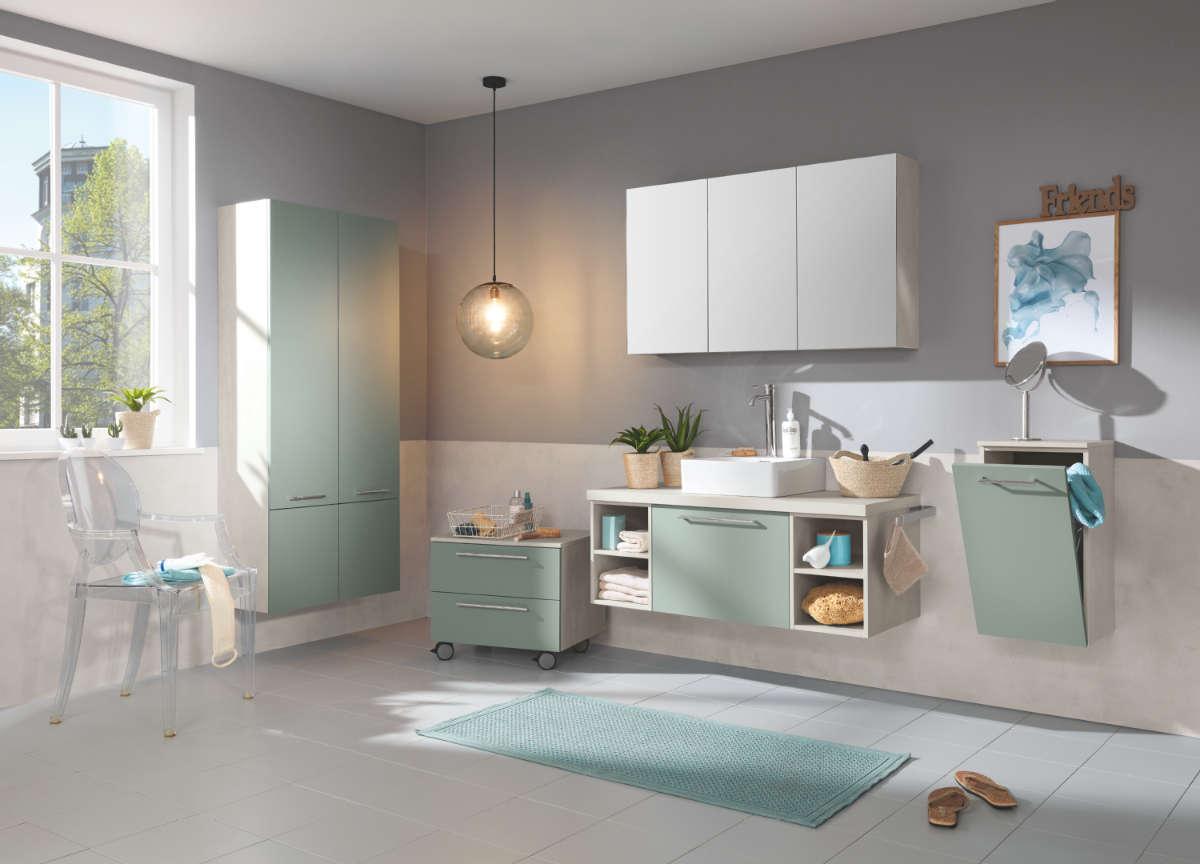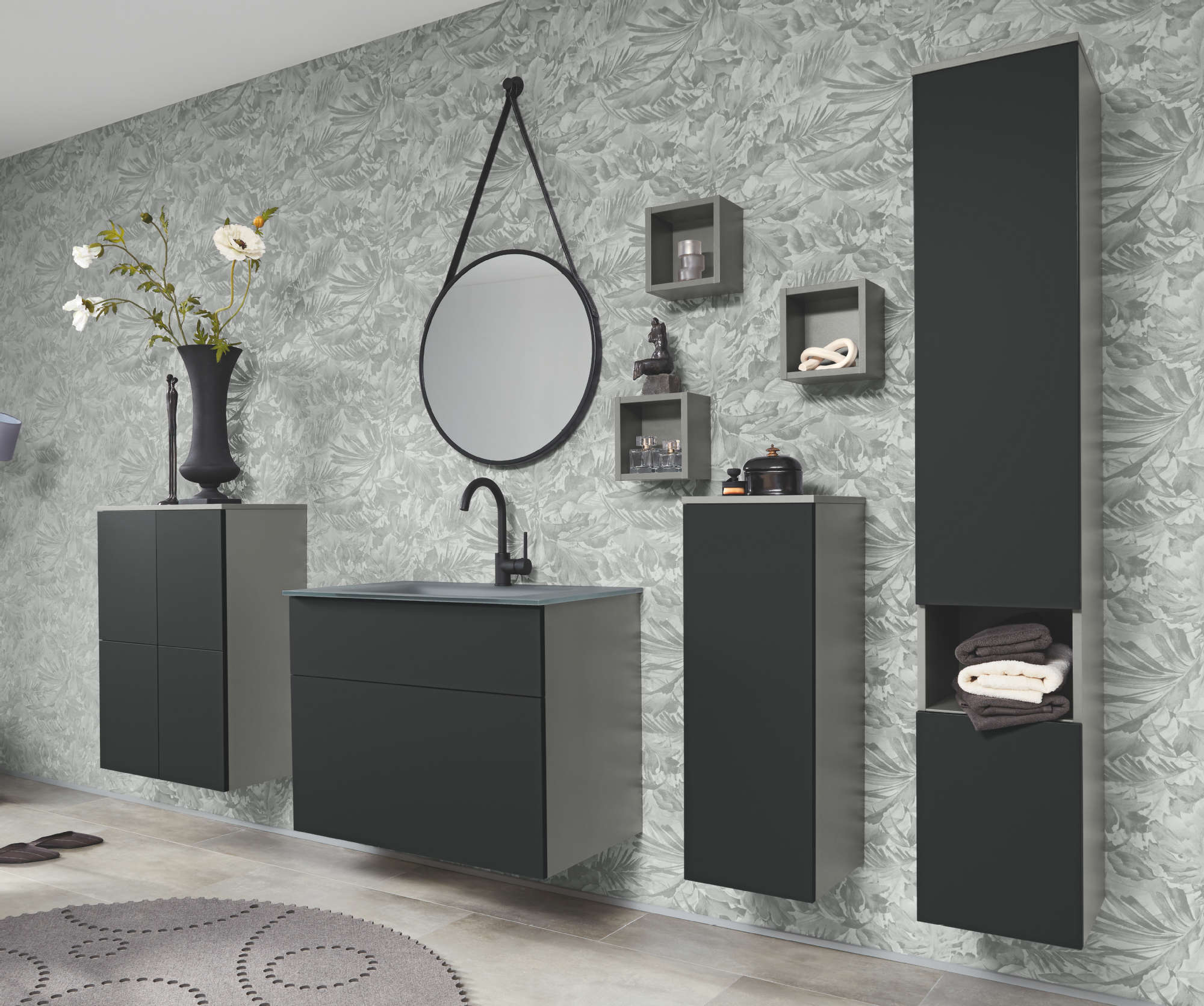 2. CLASSIC VARIO
Every space is different and calls for customised planning when it comes to furnishing a bathroom. Classic Vario provides the right answer to every furnishing situation: the versatile washstand system can be configured to optimise every last inch of space. The clever part: thanks to an innovative U-bend system, we have been able to omit an overflow hole in the basin. This makes way for planning bathrooms with a particular focus on exquisite design. The choice is yours: the washstand system can be ordered with or without tap hole and is available in gloss or matt white.
This is where you can watch the video on Classic Vario:
complex planning – explained in simple terms.
3. CLASSIC PLUS
You already have a washstand you don't want to be without? Not a problem! In this case, we recommend Classic Plus. Enabling you to reap the benefits of the entire line-up from our Classic range and plan your own individual dream bathroom around your own washstand.

Refer to the overview to find out which brand washstands we offer vanity units for: this will be constantly updated and extended.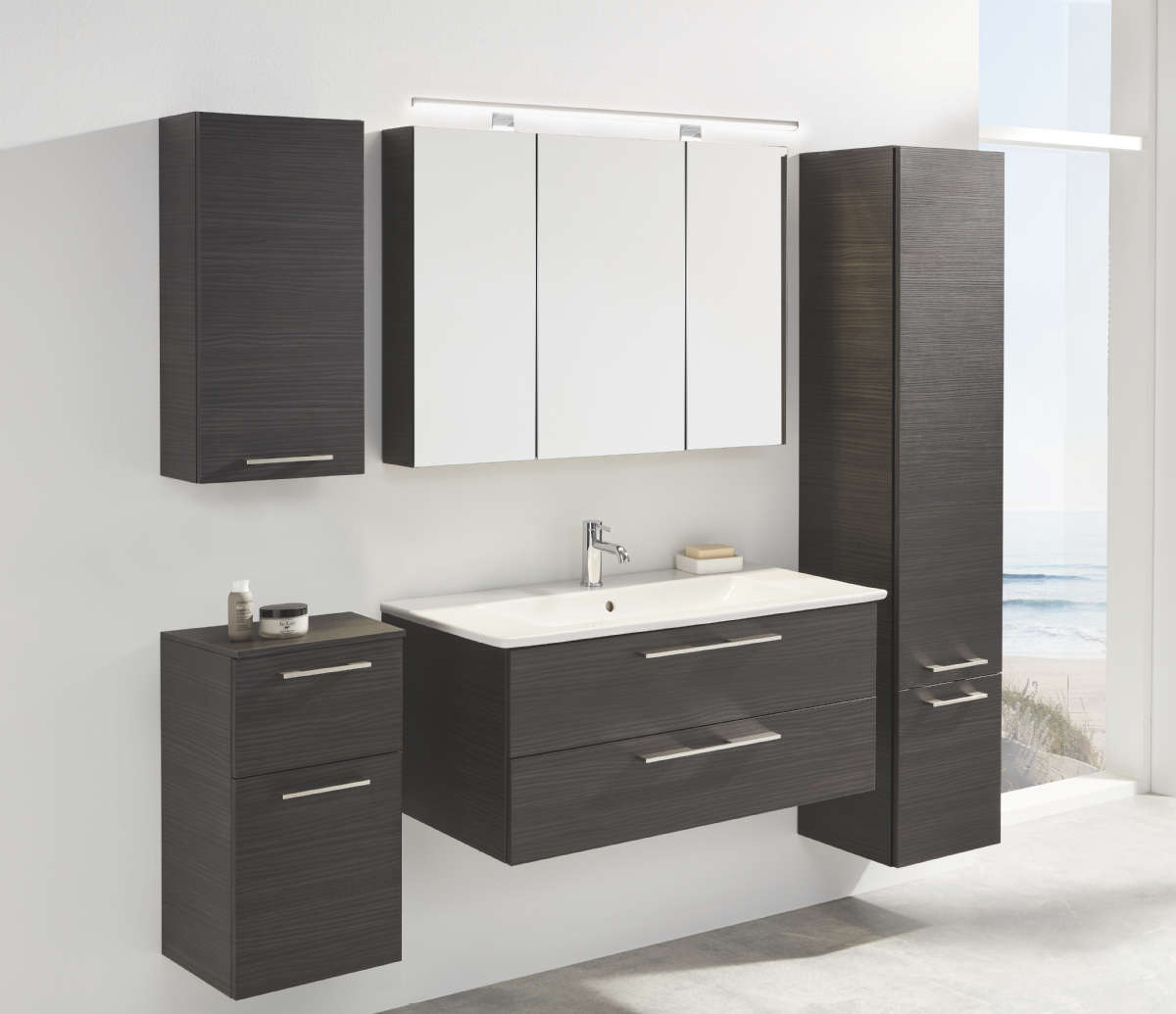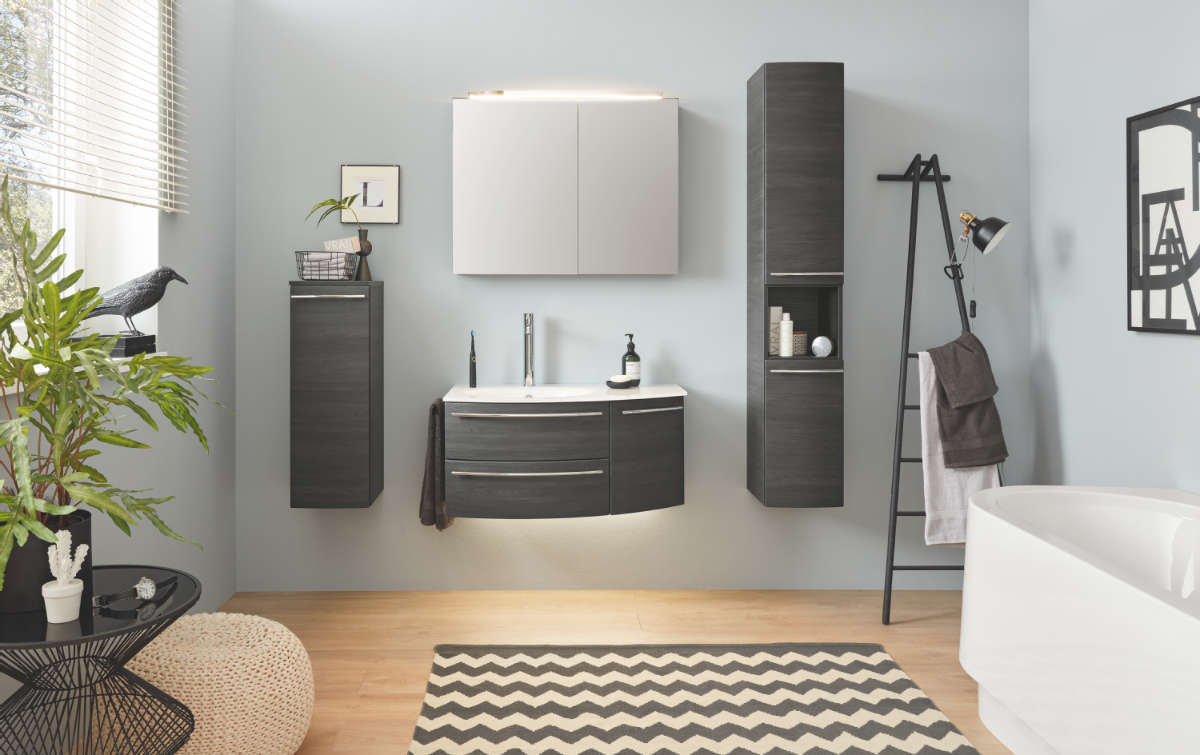 4. FLOW
As the name suggests: an elegantly curved, flowing style defines the ambience of our Flow range. You can choose between five front decors, two handle options and washstands with organic lines. A design concept that demonstrates a great sense of style.
5. VISIT
Small in size, yet big on performance: we have designed the Visit series for narrow guest toilets and bathrooms with only a few square metres of floor space. There is a choice of washstands and units in reduced depth. 27 front decors, 21 handles and TipOn for planning furniture without handles provide plenty of creative freedom.