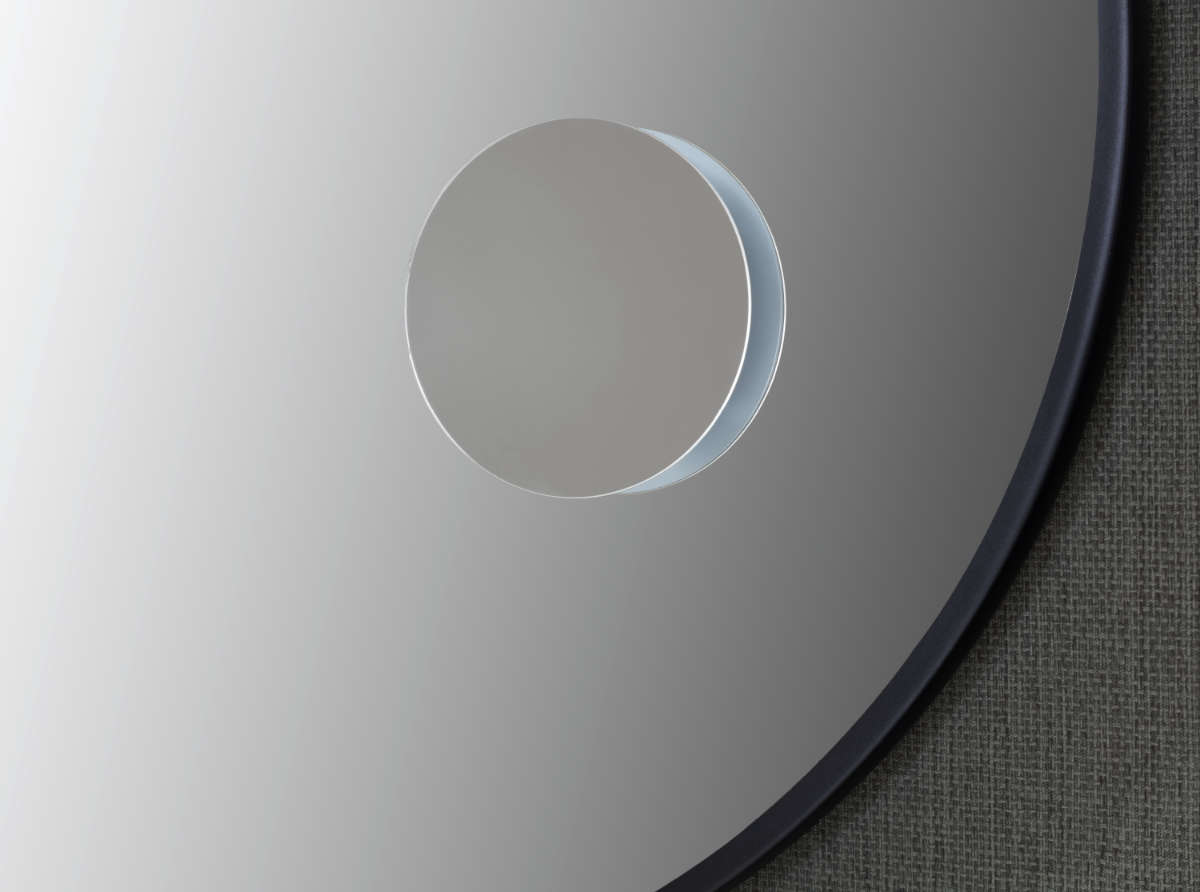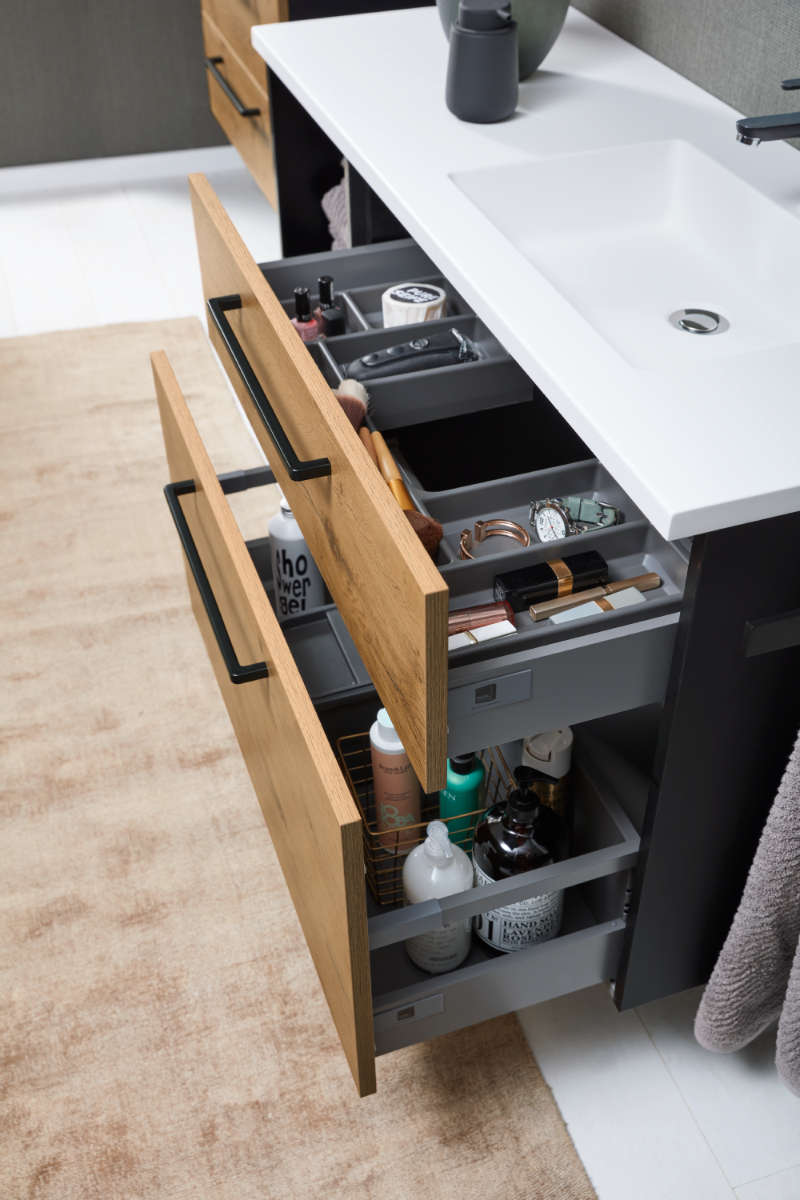 Washstand: Cubus 2.0
Dimensions (W x D): 1212 x 460 mm
Front: 084 Wild Oak
Carcase: 160 Black matt
Handle: 226 Black, powdered
This is where every single detail is just right. Accent colour black underscores the contemporary feel of this bathroom ensemble. A lovely complement: the snow-white Cubus Vario washstand.